Blue House Cabin Kits
Take the hard work out of designing the home you love. With Blue House Cabin Kits, we have carefully curated our collection to make it easier for you to create beautiful spaces that are also functional. All those little details that come together to make a house truly feel like home.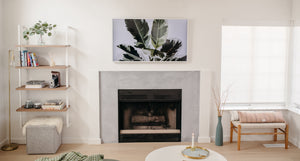 How It Works
1. Take Your Style Quiz
Your first step is to take our style quiz. This helps us get to know you, and better understand what you are looking for in your space. That way we can recommend the best cabin kit for you
2. Schedule a Consultation
Next you'll schedule a consultation with our design experts to customize your kit. Put your own stamp on it, you might say.
3. Decorate Your Home
Not long after, you'll have a touch of hygge in your home.
The Oslo
Also known as the basics. Looking to add those finishing touches to your space, but don't quite know where to start? The Oslo is our smallest kit and includes five essential pieces to add a touch of hygge to your home.
Starting at $598
The Stockholm
The foundation for a Scandinavian home. The Stockholm is the perfect seven-piece addition to a blank canvas – or the luxury home that you've already created. Either way, it's sure to be a welcome touch of hygge.
Starting at $898
The Copenhagen
We've nicknamed the Copenhagen our signature cabin kit. With our largest kit, you are firmly staking your space in Scandinavian design. The Copenhagen includes nine unique pieces that will straight up blanket your home in hygge. 
Starting at $1298