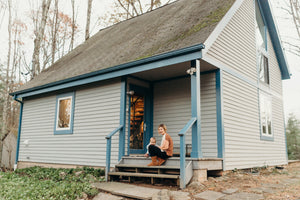 Catskills Blue House
Expect it to be simple. The Norwegian cabin always is.
The Catskills Blue House is a quiet place to escape, breathe some fresh outdoor air, cook awesome food and warm up by the woodburning stove at night - firewood is in the shed out back.
Bright skylights and floor-to-ceiling windows help open up the space and bring you that much closer to nature. Two large bedrooms sit at the top of the stairs. Tucked under the open staircase is a cozy spot to read pages of a long-overdue paperback while draped in a soft wool blanket.

But if you'd rather be outdoors – you have three acres of wooded land to play with, and you are minutes from hiking trails and the stunning Ashokan Reservoir.
Stay at Blue House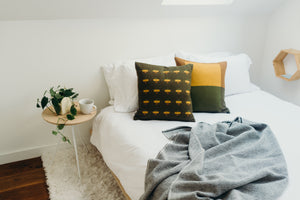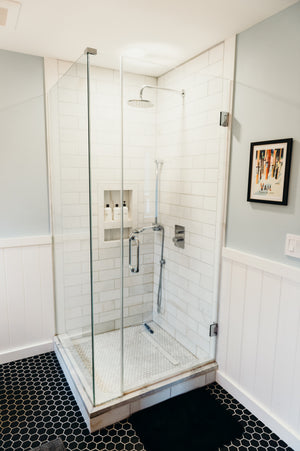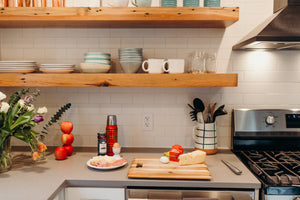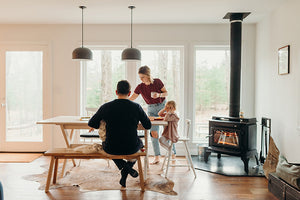 About The Catskills
The Catskill mountains are just a few hours north of New York City by car. The area has become a popular getaway destination in recent years, with opportunities for adventure no matter the season. First settled by the Dutch, a legacy that lingers in the names of many towns and trails, known as the Borscht Belt from the 1920s to the 1960s, today it is the chosen escape of millenial Brooklynites and forever a home to artists and creatives. For more about where and what to do when you're in the Catskills, read our guide.
More About The Catskills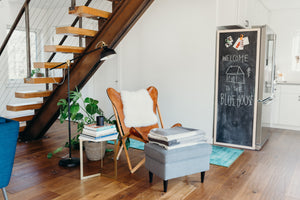 "Blue House is charming and perfect. As soon as we enter the house, we were in awe with the space and its surrounding nature."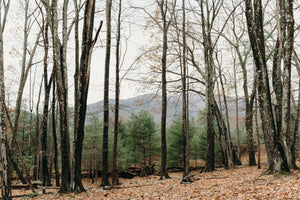 "Beautiful, modern home in a gorgeous and secluded location. Great for a weekend mountain escape."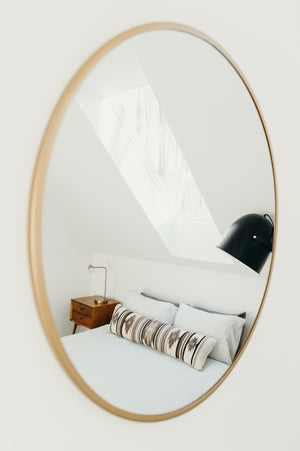 "The design, furniture, and details round out a wonderfully hygge-filled home you won't mind not leaving. It's ideal for four people, close to hiking and towns, and just about 2 hours outside of NYC making for a perfect weekend trip with friends."
"The space is bright, well-decorated, and busting with Scandi-charm. We had everything we needed and enjoyed spending our time there so much."