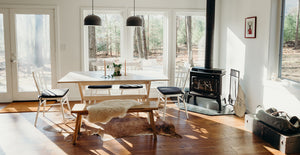 Where the Blue House began
When David and I first started building our little Norwegian hytte in the Catskills, little did we know how much of an impact this would come to have on our lives. What started as a project to build a second home for our growing family, became an obsession and a new focus for us both. While some may be deterred by the challenges of a remodel (not to mention the added factors of managing this remotely and in my case heavily pregnant), we found joy in conquering those challenges, searching for the exact materials to bring our vision to life, and sparring over design decisions. We also believed there had to be a better way to do this.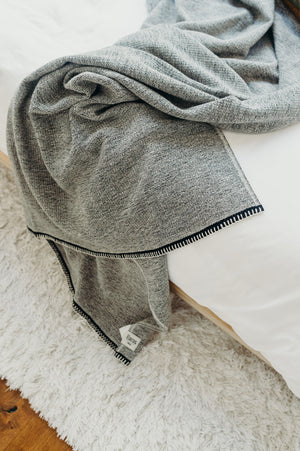 What makes a house a home. Or better yet, a hytte.
While scouring for not just fixtures and finishes, but also the furniture and other home goods that would make our little hytte complete, I found myself curating a limited list of trusted brands and manufacturers. Their products and story spoke to me. But it wasn't until I started filling in the gaps with products I was able to source at home in Norway, that I really felt the pieces of the puzzle start to come together.
My journey to source the best of Scandinavian home goods design and make this available in the US has just begun, and I look forward to sharing these finds with you through Blue House Goods. Inspired by minimalist design principles and a balanced aesthetic of function and beauty, these are goods for the traditional Scandinavian cabin and home life.
Shop Products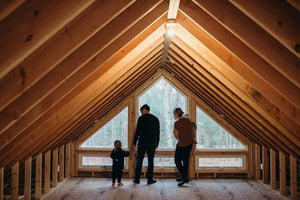 Velkommen!
David and I worked with a general contractor for more than a year to create our own version of the Norwegian hytte. This meant designing a space that would feel open, bright, functional and warm, yet minimalistic. That meant ripping out the staircase, patching up holes in the external walls, bringing in 1500 lb beams to prop up a sagging structure, and making thousands of decisions about everything from door handles (I remember a good 3-day domestic debate on that one) to hardwood flooring.
And once all that was done, we had to furnish it too! But for each of these thousands of choices, we took care to make them all add up to an authentic experience of a scandinavian cabin. The result is the Catskill's Blue House. Now it is our pleasure to share our home with you – just remember to leave your shoes at the door, this is a Norwegian home after all.
Stay at Catskills Blue House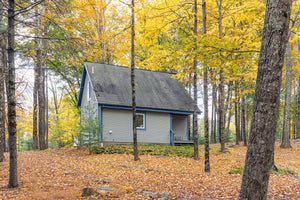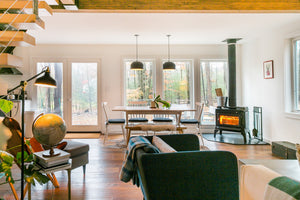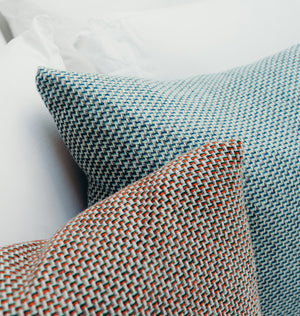 Meet the Founder, Liv
If you ask those close to me, they would probably tell you I always have my hands in some project or another. I grew up in Norway and made my way here about 10 years ago. Now New York is home. But I can't seem to leave the Norwegian behind. Open-faced sandwiches, long wool underwear, and brown cheese on heart-shaped waffles are my way of life.
We built our hytte inspired by a childhood spent mostly outdoors - playing in the woods, and climbing mountains. Now it is my hope to share with you this love of Scandinavian cabin culture and some of the everyday goods I grew up with and took for granted until I couldn't get my hands on them anymore.