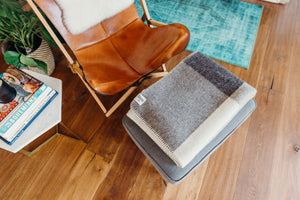 The Shared Culture of Scandinavian Design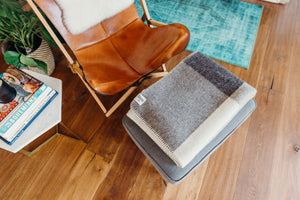 So what do you think of when I say Scandinavian design? You might think of Saarinen's Tulip table or perhaps Arne Jacobsen's Egg chair. How about colorful Marimekko textile patterns? Or the PH Artichoke Light from Poul Henningsen? All iconic Scandinavian designs. 
Personally, I think of clean lines, minimalistic solutions, layered with warm comfort. I think of alcoves in the kitchen and woodburning stoves. Hardwood floors, pine benches, a bright and well-lit interior to match the often-times gloomy winter months. Design that centers around natural materials and shapes, combined with a desire to create goods that last and function well. 
The iconic Egg chair was designed by Arne Jacobsen for the SAS Royal Hotel in Copenhagen. Photo by Paul Warchol, Architectural Digest. 
By definition, Scandinavian design is a movement that is thought to have originated in the early 20th century. Known for a focus on simplicity, minimalism, and functionalism, the movement covers designers and work from all five Nordic countries - Sweden, Norway, Denmark, Iceland, and Finland. (Why they didn't just call it Nordic design is somewhat confusing to me but ok.)
It shouldn't come as much of a surprise that Scandinavian design tradition is closely tied to the environment and culture in which it came about. We live in a part of the world where we freeze our butts off in complete darkness a lot of the time. It's relentlessly bright in summer. Mountain regions are vast. Forests, lakes, and fjords are abundant but challenging to tame and domesticize. And so we work hard to make it habitable. 
And we are, in fact, quite proud of this. 
So much so, that Scandinavian design is a movement largely celebrated for home goods and furniture, not to mention architecture. All things having very much to do with home. What is more, Scandinavian designers have consistently emphasized designing not just for the elite, but for all. 
Scandinavian cabins are often remote and minimalist. Image courtesy of Dwell.
In our little part of the world, form doesn't have a choice but to follow function. So we create goods that are natural and durable, functional, and simple at heart, using natural materials like wool, wood, glass, and ceramics. And frankly, we want those simple things to be beautiful to look at. If we're stuck sitting and staring at something because it is too cold to leave the house, we should at least be able to enjoy it! At the core, it is this balance between function and aesthetics, simplicity and beauty, that really defines Scandinavian design. 
There are, of course, distinctions between the design traditions of the individual countries that fall under the umbrella of Scandinavian design. For instance, Danish design and architecture has a strong emphasis on functionalism and is, in part, influenced by the German Bauhaus movement. Not surprising, given that Denmark is the furthest south and connected to the rest of continental Europe by land. 
But despite our distinctions, it is clear our commonalities, the shared values and conditions for Scandinavians, have led us to a certain way of crafting goods. Take our colloquialisms as an example. The traditional Norwegian saying, "there is no such thing as bad weather, only bad clothing" implies that it is possible to survive under any conditions, as long as you are properly prepared and are armed with gear designed for this purpose. Scandinavians believe that you can overcome hardship and challenge with appropriate design, and make it a thing of beauty.
As I said, we work hard to make the almost inhabitable, habitable, and Scandinavian design is the result.