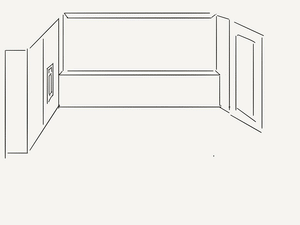 Starr Renovation Plan—Follow Along With Us!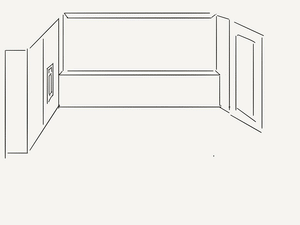 Ok so obviously the plan was not to move across the country during a pandemic. 
In fact, we weren't even planning to fully relocate to Reno until September. The plan was to buy a home we wanted to remodel, spend a few weeks on the West Coast kicking off the project, travel to Norway for summer, and return to a (probably/maybe/obviously not actually) completed renovation in time for preschool to start, relying on David's parents to help us manage this from afar.
Well, that didn't work out now did it? 
But every problem has a silver lining. Let me tell you why. 
As our new reality begins to dawn upon us, we decide to do what I like to describe as our "mini Reno reno." We realize we cannot stay secluded in the Catskills forever, nor can we move to Reno and live in David's parent's basement indefinitely. So we would need to move quickly in order to make the Starr property liveable and functional for our family for the foreseeable. 
First things first, we would have to rip out the 14 shades of pink/brown carpet throughout the house. Knowing that we would want more time to select the right hardwood flooring, we decide to replace this with inexpensive, white carpet (I know what you are thinking, what kind of a crazy person puts white carpet all over a house with two toddlers, but there's a method to my madness. A. why not – it's called a spot cleaner and B. it's temporary.) 
As much as I love carpeted bathrooms, we went ahead and found a vinyl option with a vintage feel to it. I doubt I would ever have recommended using vinyl in place of tile to any client, but now that it's in, I have to say, I don't hate it at all. 
From there we re-painted the interior top to bottom - a flat white to counteract the strange camouflage texture that seems to adorn the majority of walls in here. A little bit of sheen on the baseboards to make sure it didn't feel like an asylum. 
We really relied on David's parents (A LOT) to help us get this place move-in ready - they spent countless hours ripping out fireplace inserts and ornate shelving, cleaning windows and vents, and crawling through our, well, crawl space. Prepping homes for sale/new owners is something these two are WELL familiar with and it was just spectacular and inspirational to watch them work (over Zoom and Facetime that is). 
It takes more than a bit of work to turn around a nineties-chic home in a planned community that hasn't been touched since the turn of the millennium, and there are certainly plenty of ornate elements that will be the first to go at demolition, but somehow we pulled this off in just three weeks and were able to walk through our own front door upon arrival in Reno. 
So remember I mentioned that silver lining?
Well, if the two weeks in quarantine didn't give us enough time to really get a feel for the space and what needed to be done here, as our family settles into our new home, we are starting to get an entirely new sense of the scope of the remodel and how to spend our budget well. 
Despite pouring over a Matterport scan and floorplans for months, we are now able to make even smarter decisions about the home and how we use the space, such as allocating a larger chunk of change to revamping the backyard and divvying up our HVAC system into separate zones. Decisions we would not have known to make without a good sense of what it is actually like to live here. 



I drew some floorplans after only seeing the house via virtual tours. They ended up not being too far off the actual floorplans we were able to get our hands-on.


At the moment our preliminary plan has been reshuffled but is steadily coming together. Before we begin the process of interviewing General Contractors to lead our build, we intend to have this well-formed plan in place, HOA applications in the approval stages, and a good enough sense of our overall cost that we can make budget-sensitive design decisions. It's exciting to envision what this home could become, from the vantage point of my own sofa. 


So while I am sure we have our fair share of challenges ahead, we're figuring out how to manage a full-scale renovation during this time of uncertainty and virtual appointments (not to mention nursing an increasing sense of homesickness for Norway), but we are definitely better positioned to design and create the home of our dreams here in Reno. 
I am excited to take you along on this journey with us.