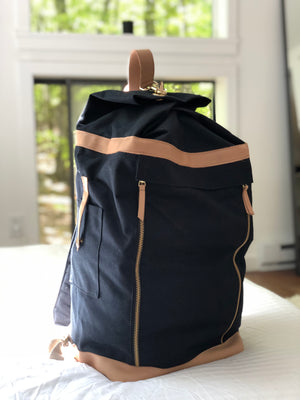 3 Reasons Why You Need a KAOS Bag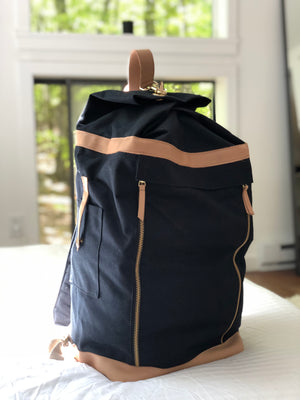 By now, you may have noticed … we are a little obsessed with KAOS here at Blue House. It's hard not to be. Their products are thoughtfully designed, sustainable, and stylish. Want to know more? Here are 3 Reasons Why You Need a KAOS Bag.
1. Made by parents, for parents.
When KAOS Founders (and sisters-in-law) Gineline and Mette became parents, they started to notice a few things. They were spending a lot of money on not-so-stylish, unsustainable products that could barely keep up with their growing children. Unable to find products that fit their needs and values, they created their own.
Check out this video they made that shows how incredibly functional the Ransel Diaper Bag is:
2. Not a parent? No problem. These unisex bags are designed to help anyone stay organized when on-the-go.
Don't let the name Diaper Bag fool you, this bag can be used by anyone. This one bag has 2 outside and inside bottle pockets, a shoulder strap, an outside pocket in the back, and the additional pockets made for pacifiers and diapers can be used for electronics, cords, food, etc.
3. Sustainably produced and made of recycled materials.
You can feel good about purchasing a durable bag, made to last, that is also made from recycled materials. That's right, each bag equals 24 recycled PET-bottles that otherwise would have ended up in land fills. Read more about The Repreve certified material they use here.
Bonus:  They are beautifully designed! 
These bags are the perfect representation of a minimal Scandinavian aesthetic. The Natural leather accents and gold brass hardware add just the right amount detail. The Classic Weekender Bag will make anyone wearing it look stylish. 
Honestly, there are about a million other reasons to own these bags. They are thoughtfully designed and produced to give you everything you need. Head over to our shop to see more KAOS bags and products.