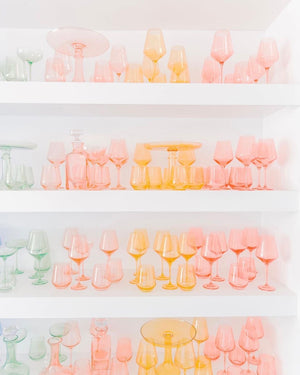 These 9 Products Are Why I Love Spring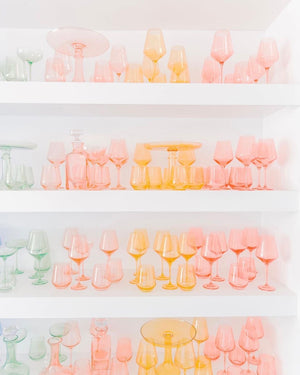 It's that time of the month again where I get to share with you all the products I'm into. Now that the weather is warming up and spring is in full swing, my mind is on products that are helping me re-emerge from my winter-indoors slumber. From an overdue spring cleaning to a day spent by the pool, here's all the products that are making me fall in love with Spring.
A note: What's also been top of mind for me is supporting our AAPI friends and community. Now more than ever, it's important to take action and one of the ways to do that is to support AAPI-owned businesses and I'm spotlighting 5 of my favorites below.
*AAPI Owned
You might have seen this brand on your local Target's shelf and for good reason. Cocokind's products are effective and designed with real ingredients. I love applying their Sake Body Lotion after a day by the pool, which is fragrance-free. 
*AAPI Owned
I don't know about you but I have been in a spring cleaning mood lately. Especially with living in our home 24/7 this past year, a lot of stuff has been stacking up and now is the time to get rid of it. I feel bad about going through Mrs. Meyer's bottles so quickly, so I recently invested in the Blueland Clean Essentials kit. Blueland made a splash on Shark Tank a couple of years ago and have been steadily growing since with their eco-friendly approach to cleaning products. I love how gentle the formula is on my skin while maintaining its efficacy.
*AAPI Owned
We at Blue House have a huge crush on Material Kitchen and their well-designed, aesthetically pleasing design philosophy. An added bonus? They create beautiful products that are eco-conscious as well. I've gotten daily use out of their reBoard, which is made from recycled plastic and renewable sugarcane.
*AAPI Owned
I love adding plants to my ever-growing collection and spring is the perfect time to refresh my space with some new additions. I love using Rooted to discover cool new plants and really appreciate their easy-to-understand descriptions.
*AAPI Owned
My closet is full of two things - old office clothes and loungewear. So venturing outside has been a bit tough on my wardrobe but luckily Modern Citizen's got incredible (not to mentioned affordable) pieces to boost my closet. I'm in love with their entire collection! More (socially distant) events, please!
My slate Syndin pillows were the perfect accent this past year, but I wanted to add a pop of color to my couch after keeping the neutrals aesthetic for so long. Enter: the Pastel Portør pillow. I'm obsessed with vivid, bright tones and it blends in seamlessly with my white couch.
There's wine glasses - and then there are Estelle Colored Wine Glasses. They are definitely investment pieces but nothing makes me happier than sipping a cold drink out on the patio in one of these glasses. I love Estelle Colored Glass' philosophy of referring to these glasses as 'jewels for your table'. Don't sleep on these.
 
I don't know about you all, but I hate swimsuit shopping. I've spent hours trying to find the right suit only to discover it doesn't fit quite right the next year. Well, I can't tell you how happy I am to share my newest discovery - YouSwim. They've created a seamless, 7-sizes-in-one swimsuit in gorgeous, bold colors. The best part? They're based in the U.K. but ship worldwide. 
 
There's few things that feel better than a warm Spring day sun hitting your face. And with that, a good reliable SPF is a must. I've tried plenty out there but my absolute favorite is the Colorescience Sunforgettable Total Protection Face Shield SPF 50. It feels weightless and disappears into skin but the antioxidant-rich formula provides maximum protection.
I hope some of these finds can help you create some memorable and happy Spring days. There's so many great brands and products out there to discover. What Spring finds are you loving right now?
Nihana Porbanderwala is part of the Merchandising & Strategy team at Blue House. With more than a decade in retail and passion for product hunting, her monthly home product guides are a can't-miss.