A New Way To Shop: Introducing Blue House Cabin Kits
It's been more than a year since Blue House launched! And as we have gotten to know you, our customers and followers, the pieces you love, and how you live, we've heard you loud and clear. So today we are so excited to announce a new way to shop our site! Meet Blue House Cabin Kits.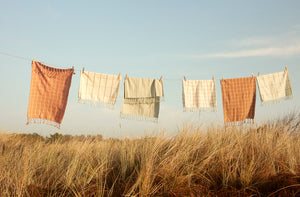 Feeling More at Home: Introducing the New Collection from OYOY
This year, Blue House is expanding our footprint in the home with a wider collection of goods from our trusted brands, as well as some new and exciting partners we're looking forward to introducing. When searching for the perfect pieces to add to our collection, our first stop was a brand we all know and love, OYOY Living Design.